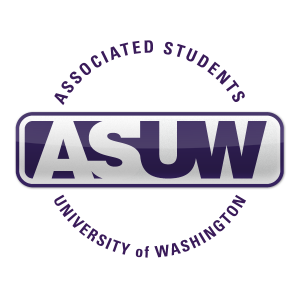 Design Request | Need a poster, flyer, shirt, logo, button or T-Shirt designed? Then you're in the right place! After you submit your request we will send you a follow up e-mail to schedule a meeting to discuss your project.
Social Media Promotion | If you need to have something promoted onto the main ASUW Facebook or Twitter please fill out this information.
Multi-Media Request | Need photos taken at an event or a video shot? Fill out this form and we will get you in touch with Benny and see if he is available for the event.
New Calendar Event | Submit a request to have an event added to the main ASUW Calendar which will appear on the ASUW website. Please only submit ASUW events.
All Campus E-Mail Announcement  | The ASUW President sends out an e-mail to undergraduates at the University of Washington once every two weeks – if you have an announcement about and event or program you'd like to advertise add it to this sheet and we will ensure it goes on the next e-mail.
Make sure to like ASUW on Facebook and follow us on Twitter!